Obviously, the dress is a staple to your wedding day. I have a few tips about your wedding dress that will hopefully make your wedding day a little easier!
First and foremost, I hate to break it to you, but your dress will get dirty. It's inevitable. Especially if you plan on having an outdoor ceremony and/or reception, Don't worry! I'm not going to make you jump into a puddle of mud (unless you want to?), but do keep this in mind, so you don't end up stressing out about it on your wedding day! Trust me, the sooner you accept it, the easier it will be to deal with when that time comes.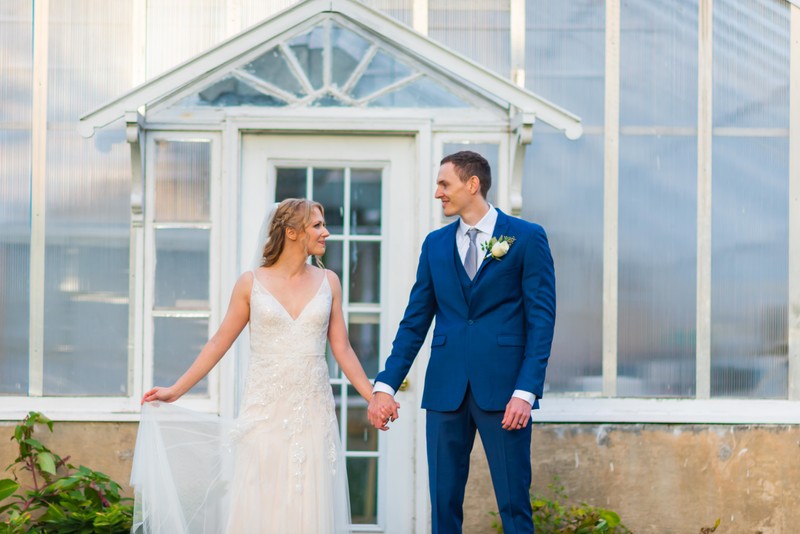 SHOES

If your feet aren't going to show, don't be afraid to wear something comfy underneath! I've seen brides wear boots, sneakers, and flip-flops under their wedding dresses. Consider this if you plan on having an outdoor ceremony because stilettos aren't very functional when walking in the grass!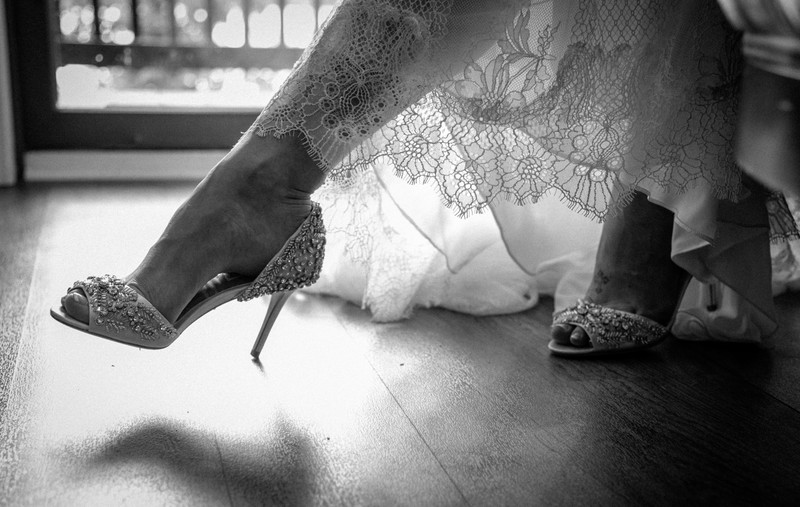 LIGHT
The most important thing is to make sure there is enough natural light in the room. The best place to get ready is right next to a window, so make sure the room you will be getting ready in has a window. (Bonus: This lighting is also the most flattering!)
SPACE
Make sure you get ready in a room with ample space to move around freely. This will not only help me get the best images possible but also help you feel at ease and not overwhelmed by clutter and crowds!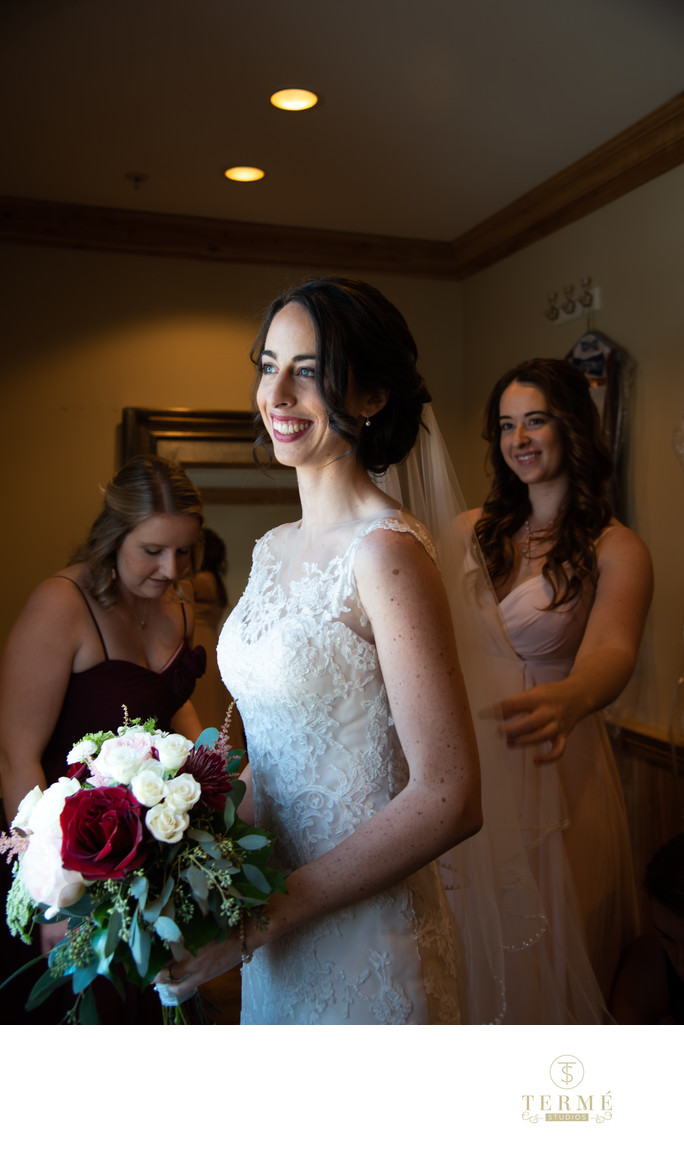 Distance
The closer you are during getting ready and to the ceremony means more time you have for photos and less time spent driving. Even better if you get ready together! Who says you have to be separated - spend more time together and keep things as simple and intimate as possible.
DETAILS
I like snapping photos of the little things that add to your big day. Put anything you feel is sentimental to your wedding day in a box, so they are ready for me to photograph, and I don't have to run around looking for them!
Items to put in this box for the bride: shoes, rings, ring box/pillow, perfume, jewelry, handwritten vows, other special items, and your bouquet.
Items to put in this box for the groom: shoes, rings, ring box/pillow, cologne, watch, cuff-links, handwritten vows, boutonniere, tie/bow tie.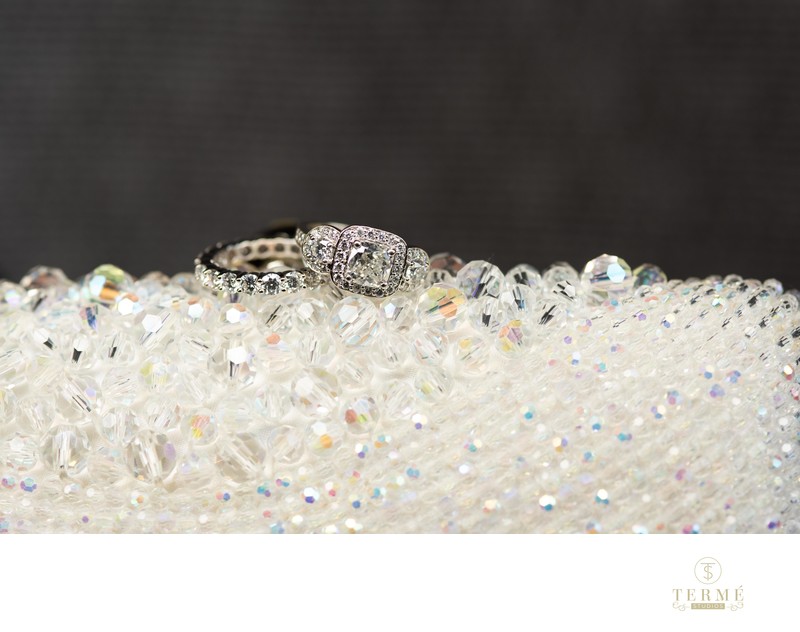 HAIR/MAKE UP
I highly recommend doing a trial of your hair and makeup before the big day to make sure you love it and it feels like you. Clients unhappy with their hair/makeup could end up being unhappy with their photos because they think it does not look like them. Matte-finish makeup works well for black-and-white photographs. Shimmery make-up may appear white or silver in black-and-white photos. Many brides opt for a more subtle 'clean face' makeup style to give the photographs a more timeless quality. Carry powder for a shine removing touch-ups before the portraits. I recommend that you hire a professional make-up artist. They will be most skilled and experienced at concealing shine, under-eye circles, and creating a look that can last all day. For hairstyle, style it in a way that will still show your face when standing at the altar!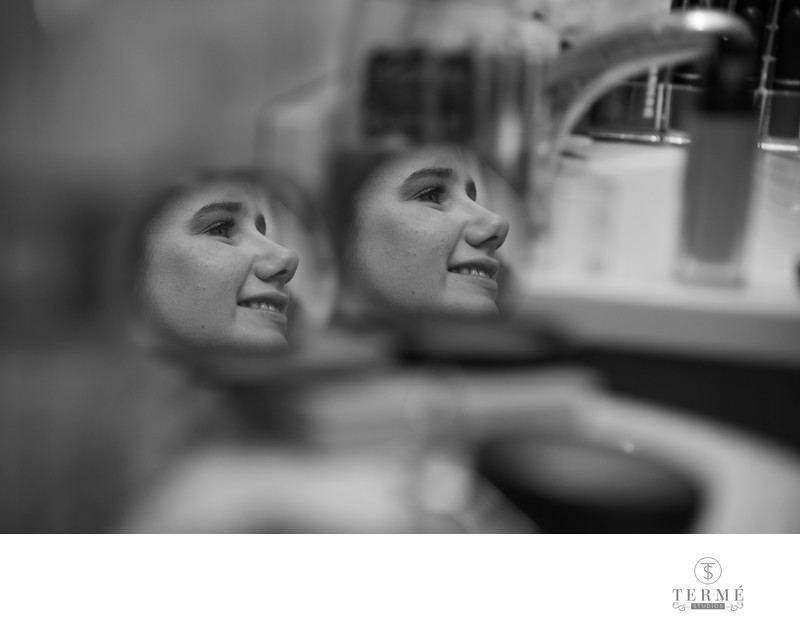 This is when you two have a moment of privacy to see each other for the first time before their ceremony. This is a personal decision that is completely up to you guys. Of course, I encourage you to plan your day however you see fit, but I will tell you what I love about The First Look. To find out, click here.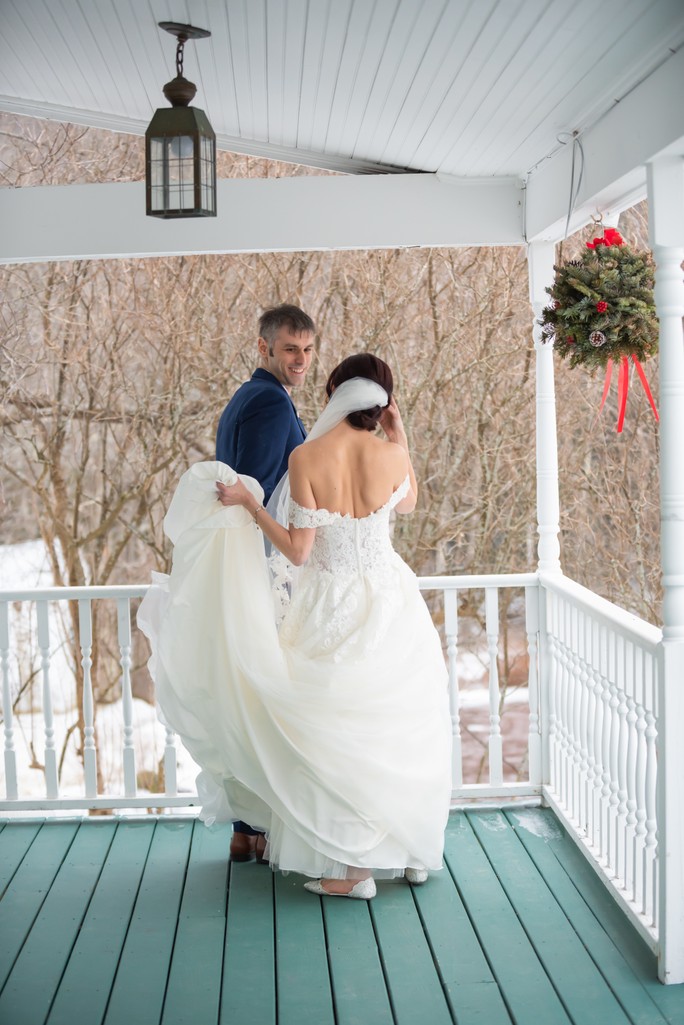 As I mentioned previously, the best time to do group photos is before the ceremony because, after the ceremony, everyone is super hyped about your marriage and ready to celebrate. It is easier to rally everyone up before the ceremony when everyone is dressed and more focused. However, if that is not feasible with your wedding day plans and timelines, we will work together to ensure we capture all the formal photos you want as efficiently as possible. Before your wedding day, I will send you a wedding day questionnaire. Using this questionnaire, we will work together on a photo list so you can be sure you get all the different group shots you want.
Sample List:
Photo 1: Your Name, Partner's Name, Mary, John
Photo 2: Your Name, Partner's Name, Mike, Susan
Photo 3: Your Name, Partner's Name, Mary, John, Mike, Susan
This will allow me to go down the list the day of and check things off as we go. Keep the list simple and the shots most important to you, as the more groups we have, the less time we'll have for your couple portraits.
I also don't recommend having any other family members stand around with their cameras or phones during this time. This confuses guests getting their photo taken, and they won't know which camera to look at, which adds more time! Please give a heads-up to any family members who will stick around so that they will have plenty of time to capture photos later!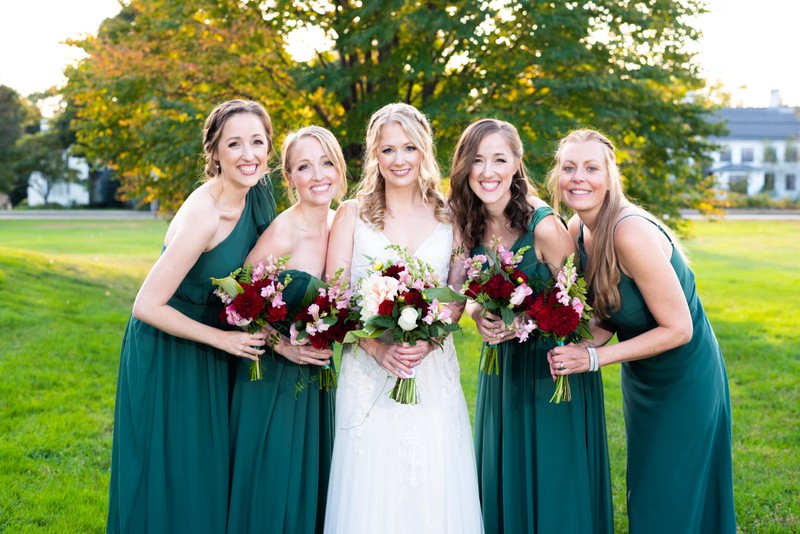 YAY! We finally got to my favorite part of the day! This part is what's all this is about. YOU!
If you do a First Look, plan to set aside 15 minutes to take a few bride and groom portraits before the ceremony. After the ceremony, we will do more portraits for about 30 minutes. If your ceremony doesn't already fall around sunset time, plan to set aside another 20 minutes for some sunset portraits. (I highly recommend this. Sunset is the best time of day to shoot!)
If you don't do the first look, you might have less time for couples' portraits. You'll get about 30 minutes after the ceremony, and again, if it doesn't already fall around sunset time, I'll sneak you away for some sunset shots!
My advice is to not skimp on this because these are the photos you'll be sharing for generations to come. Talk with your coordinator, and plan the day around this. If you need any help, just let me know!


CEREMONY
The best time to have your ceremony is either very early in the morning (before 10 am) or later in the evening (about 2 hours before sunset). Anytime in between, the light will be harsh and uncomfortably hot during the summer months. If there's no getting around having your ceremony around noon, see if you can have it in a shady area or have the sun positioned behind your efficient.
What's wrong with harsh light?
It will create unflattering shadows below your eyes, and often you'll be squinting in direct sunlight. If you're having a night-time ceremony, talk to me because setting up enough artificial light is extremely important.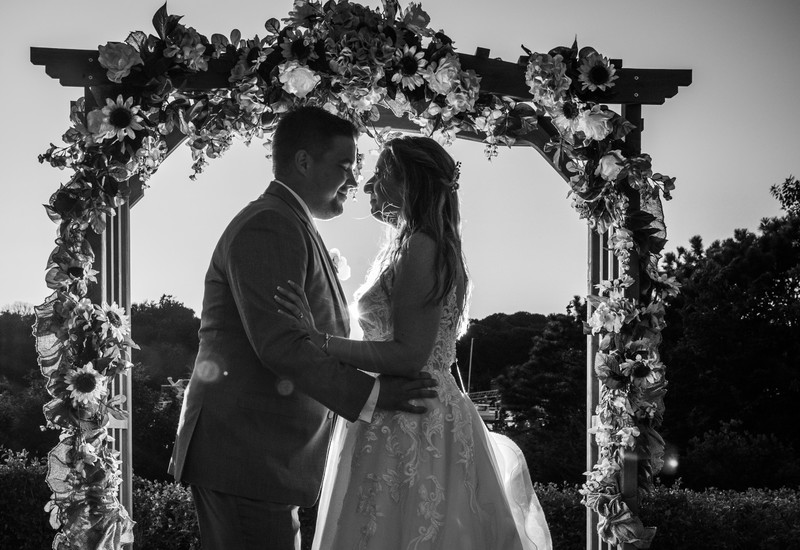 THE ALTER
I know a lot might be going on, but try standing so you're centered on the altar. If you have long hair, consider whether or not your hair will be covering your face when I shoot from the aisle. (This happens frequently!)


THE KISS
When you guys kiss each other for the first time, make it a good one! I mean it. Kiss each other like you just got married!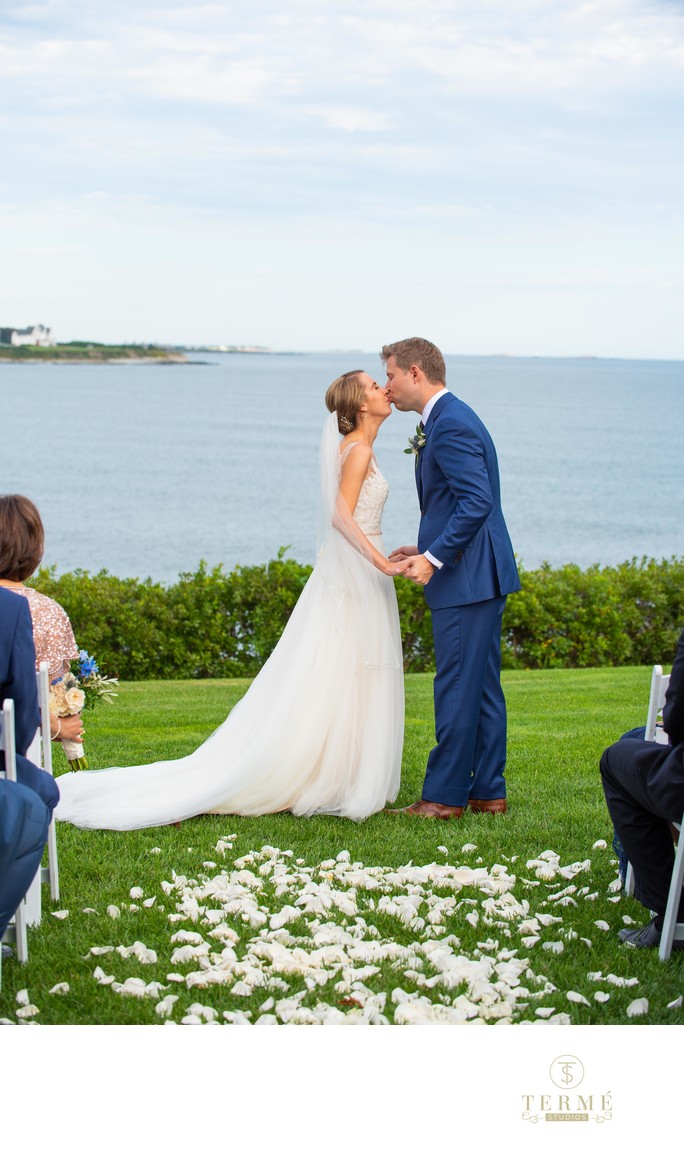 THE RECESSIONAL
When you two walk back down the aisle arm in arm, take your time! (Don't run!) Throw your arms up, smile at your guests/each other, and kiss again at the end of the aisle!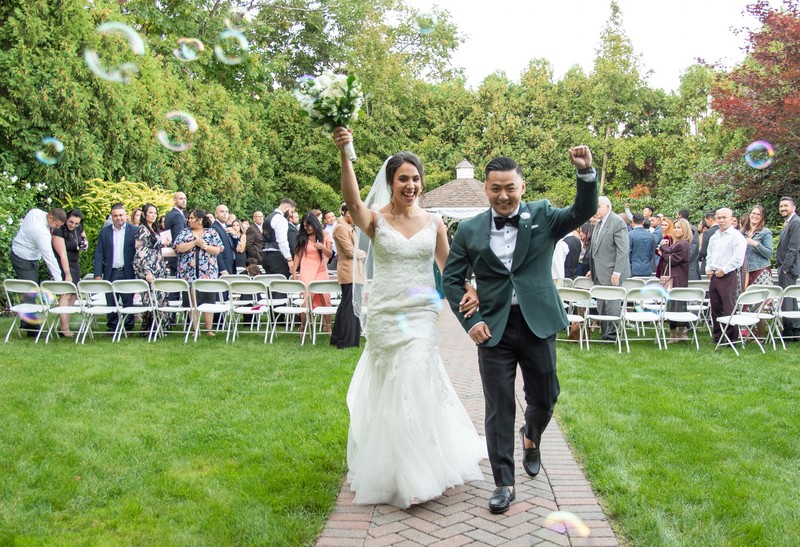 THE UNPLUGGED CEREMONY

I am invited to your wedding for one reason and one reason only: to photograph it. Your guests are invited to witness you two get married.
Have you ever heard of an unplugged ceremony? This is when you kindly request that your guests keep their cellphones and cameras tucked away in their bags during the ceremony. I 100% recommend it.
It's great for two reasons:
1. You won't have to worry about your photos having iPads covering people's reactions or a sea of phones distracting from or obstructing your first kiss.
2. Your guests will be able to truly enjoy your ceremony and remain present during your vows, the ring exchange, the kiss, and everything! We don't realize how fumbling with our phones and cameras can take us out of the moment we're trying to remember.
If you don't want to ask your guests to unplug, inform them not to stand up, lean in the aisle, or hold their phones up too high above their heads. (They can take as many pictures as they'd like for the rest of the evening!)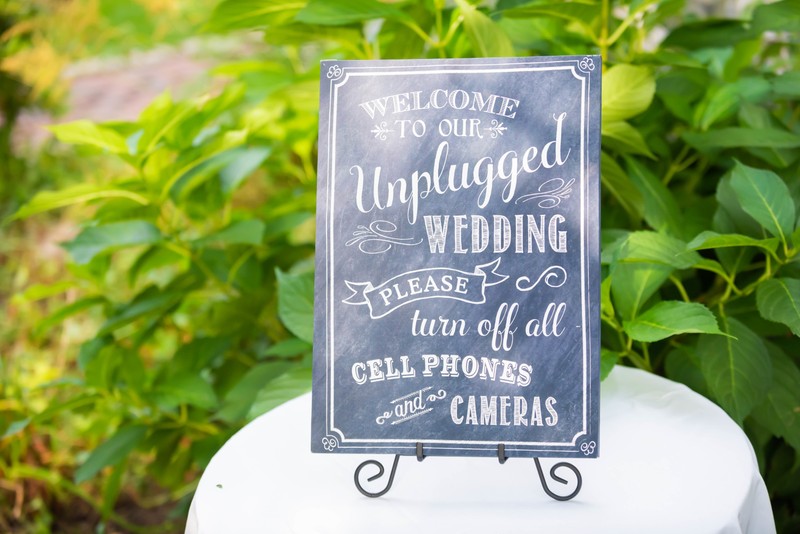 LIGHTING:
I recommend lighting your reception with lots of ambient light, like string lights. Also, consider the lights your DJ will set up. Colored lights (red, green, blue) can be fun for dancing, but this lighting is impossible to work with during post-production. For sentimental moments like first dances, I recommend informing your DJ to keep the lighting natural so you won't have a pink or green face in your photos. When it's time for dancing, DJ can go to town with lighting!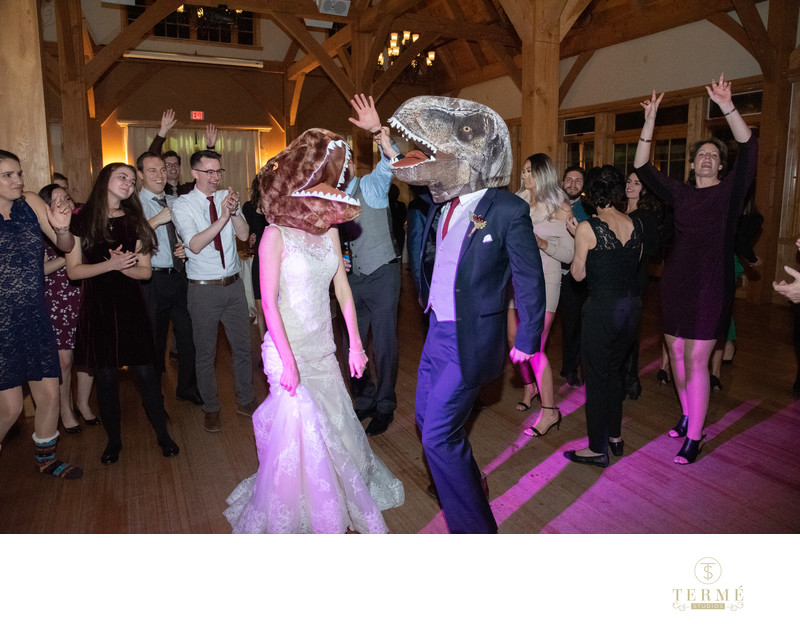 GRAND ENTRANCE:
The Grand Entrance is when you two are introduced to guests at the start of the reception. If this will be included in your timeline, my biggest tip is to not run during your entrance! Power walk, dance around, and take your time! This will make it easier for me to grab as many shots as possible.
VENDOR MEALS
The best time for me to eat dinner is when everyone else is eating. That way, I get everything important. (Who wants photos of themselves shoving food in their mouth anyway?)
Plan with your venue or caterer to ensure I (and my second shooter, if applicable) receive a meal at the appropriate time.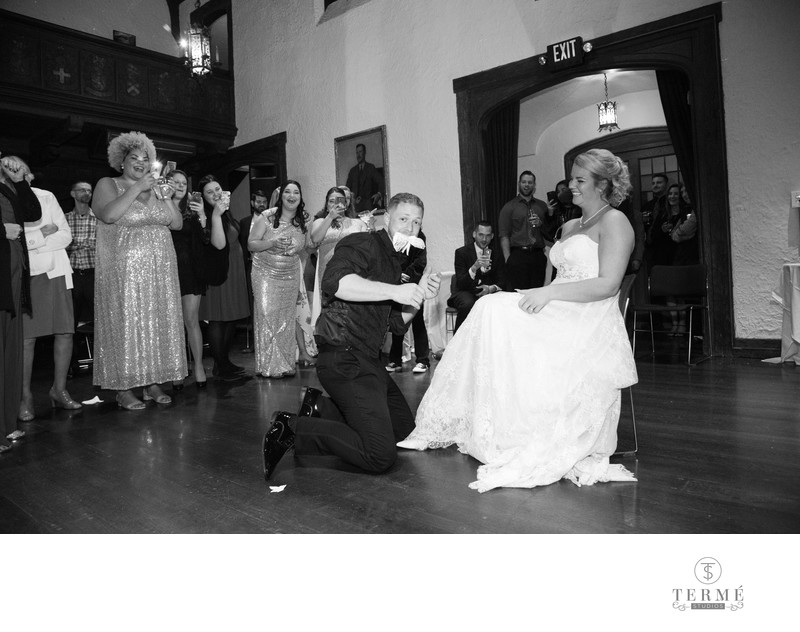 The Send-Off or Grand Exit happens at the night's end when you two leave. There are so many fun options for this that it can take a lot of work! Double check with your venues to see what is allowed, and please be sure to be environmentally cautious and choose non-toxic flame retardant and bio-degradable.
- Sparklers (check with the venue first)
- Bubbles/Bubble Machine
- Bio-Degradable Confetti
- Smoke Bombs
- Fog Machine
- Snow Machine
- Ribbon Batons
- LED Candles/Lanterns
- Sky Lanterns
If you'd like, you can top it off with the tradition of jumping in a "Just Married" car and driving off into the distance to start your new lives together!