Where are you located, and do you travel?
Termé Studios Photography is located in Metro West Boston, Massachusetts. We frequently travel all over New England, including Connecticut, Rhode Island, and Maine, for weddings, and I am always passport ready. Travel and lodging fees may apply.
What is your Photography Style? What does your editing process include?
I would like to call my style Portrait- Journalism, a bit of photojournalistic photography, capturing the natural moments that unfold during a wedding while directing and posing when needed. I like a nice blend of traditional and photojournalistic styles. I will only pose you when it doesn't interfere with the natural progression of the day. My photos are timeless and elegant, and I tend to steer clear of trendy editing techniques or Instagram-looking photos. It's my job to capture the big and small moments, the details, the laughs, the tears, the fun, the expected, and the unexpected. I aim to be both present and invisible, photographing authentic imagery that is uniquely yours. A set of classic and elegant images with a little bit of an edge and a touch of rich colors will never go out of style. I love shadows and silhouettes, movement, grain, deep tones, vibrant colors, and images that provoke emotion.
My editing includes color correction, exposure adjustment, contract, and tone tweaks. I also remove minor blemishes from close-ups and formal portraits. Removing objects or persons from photos is not included in the standard editing and can be done for an extra cost.
I don't want your wedding photos to feel forced, and I definitely don't want you to feel like your wedding was a photo shoot. As a photographer, an essential tool that I can use to create such images is my clients' personalities. I will use everything I have in my repertoire to help bring those personalities out. That is when I can create the most beautiful emotion-packed images ever!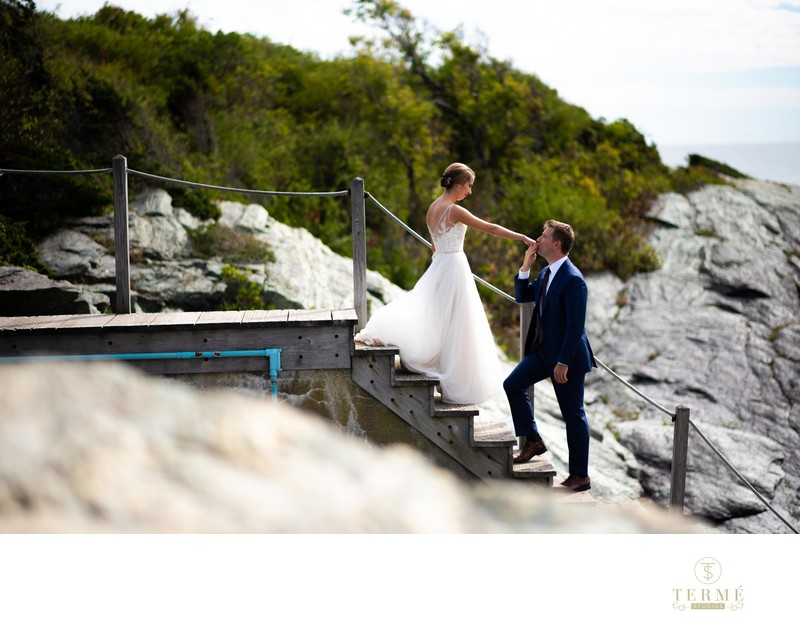 I love your Photography! How can I book you to photograph my wedding?
I would love to meet both of you and get to know you. This will also allow me to answer any questions you may have. Please contact me using the form on the contact page and let me know a few times that work for you to meet. I am generally available most weekday evenings. If you decide to hire me to photograph your wedding, a non-refundable 50% retainer and a signed contract will reserve your date.
For weddings that are more than 12 months away, other payment plan options are available. Please understand that I do not hold a date through email inquiries. Typically, during wedding season, I receive several inquiries for any particular date, and they are booked first come, first served.
Do you photograph details? What about family formals?
Although the majority of my photography is moment driven, I understand why it is important to photograph all the little details that you and your family and friends have spent hours and days to put together- and I love to provide you with magazine-worthy images of your table settings, personal details and all of the other little things that you have spent so much time designing and crafting.
A set of beautiful relaxed, and natural family images is an incredible heirloom, and I take family formals very seriously, just as with the other aspects of your day. Once you book your wedding with me, I will provide more information about how to plan for your family formals on your wedding day to ensure that it goes as smoothly as possible.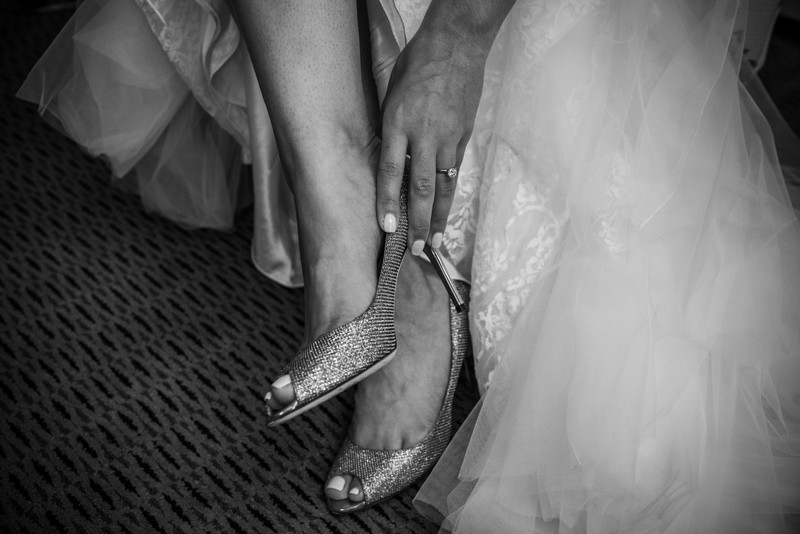 How many images will we receive? Why Don't we get all the images that you take?
Typically, I take thousands of images on a wedding day, and there is no limit to the number of images you will receive. However, depending on the day and the events, it is usually about 50 to 100 photos per hour of coverage. That is after I edit out any misfires, missed-focus images, and images with poor lighting or bad expressions. This is why we only deliver the best images of you and your loved ones.
When will we see our images?
That all differ from wedding to wedding, but my average turnaround time is about eight weeks after the wedding day. However, if your wedding package includes one, I will provide you with some "sneak peek" images two to three days post-wedding.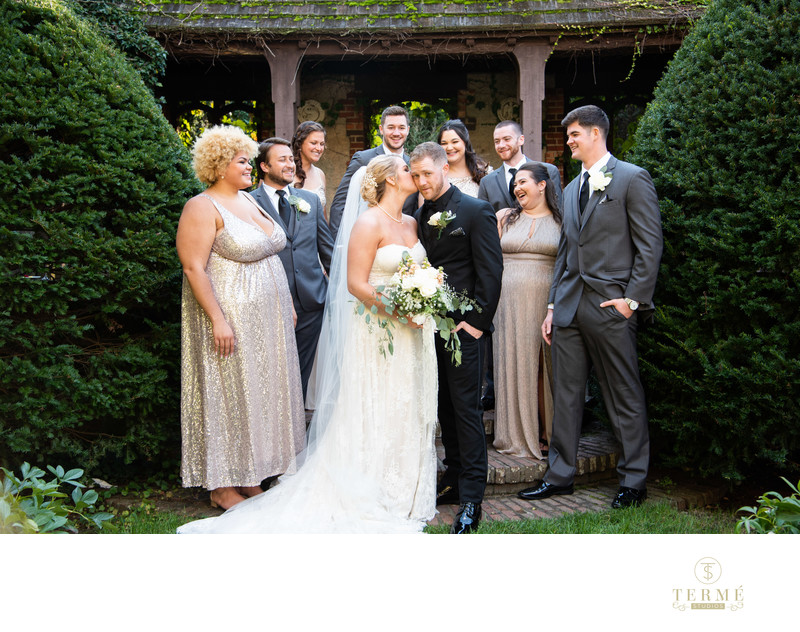 Do you offer wedding albums?
YES! Your wedding photos become the first family heirlooms, and I fiercely believe that photos are meant to be printed and seen off the digital screen. Albums are sold as a line item and could be added to any wedding day coverage. For detailed pricing information about ordering albums, please send me an email. I also offer keepsake boxes of loose prints, canvases, and parent books printed on the finest quality paper by a professional lab so that you can enjoy your album for many generations. More information about albums can be found here.
We are eloping! Do you offer any special collections for elopements and other small weddings?
First of all, congratulations! I love photographing intimate celebrations, and some of my favorite weddings have had less than ten guests! My husband, Aiden, and I did this very same thing! We eloped. So, I certainly know why capturing your special day is just as important as any other wedding.
I have an elopement package specifically designed for couples who want a simple courthouse ceremony or a small ceremony in Boston and its vicinity with just the two of them together or if they have less than ten (10) guests.

Do you have backup gear? Do you have liability insurance?
YES and YES! One hundred times, yes! These are two fundamental questions you should ask any wedding photographer you are considering for your wedding day. I have backup cameras, lenses, and flashes. We only use professional NIKON equipment, two cameras with several interchangeable lenses. In our kit, some flashes for any dark environments and other things that enhance our creativity for unforgettable photos. I come to your wedding fully equipped and backed up, and I am always prepared for whatever might happen. I also have liability insurance, and I can provide a copy to your venue if they require one from your vendors. I will need at least two weeks to provide you with a copy, as most insurance companies take time to provide insurance declaration documents.
Do you back up all of our photos?
My camera backs up every image to a second card during your wedding day to ensure proper backup while shooting. After your wedding, I download your photos to 3 different hard drives. Once your photos are edited, I keep a full-res gallery on an external hard drive, and your gallery serves as the second backup. I recommend creating one more USB backup if you misplace the original after downloading your digital files. All the raw files will be deleted one year after your wedding day. The edited jpegs will be safely stored as described.
Can we purchase the RAW files?
No, I do not currently offer the raw file for purchase. Editing is half the process that goes into the final images. As professional wedding photographers, we know when to underexpose or overexpose the photos, which won't look pleasant right out of the camera. Raw files also need to be edited in professional editing software.
Our edits make our brand unique, and we love to keep control of our brand marketing and value; therefore, we do not provide raw files.
What if you are sick?
First of all, I have never missed a wedding I was trusted with capturing, and I would have to be in dire straits not to attend your wedding. Still, suppose I am in the hospital, which is very unlikely (I am generally healthy, have no serious health concerns, and take good care of myself). In that case, I have a network of colleagues to call on to fill in for me locally and nationally.
What about Engagement Sessions?
I love engagement sessions; I have included a complimentary session in our collections.
I cannot emphasize enough how important it is to have one. Every couple should do an engagement session. Why? First of all, you will get beautiful images and create new memories together as a couple, but you will also have the chance to see me in action and get comfortable in front of the camera before your wedding day. This is an excellent opportunity for us to get to know each other and for you to ask me any questions about the big day! Many of my couples use these images to announce their engagements and use them for their Save the Date stationery. Check out my blog post about why I think engagement sessions are so important.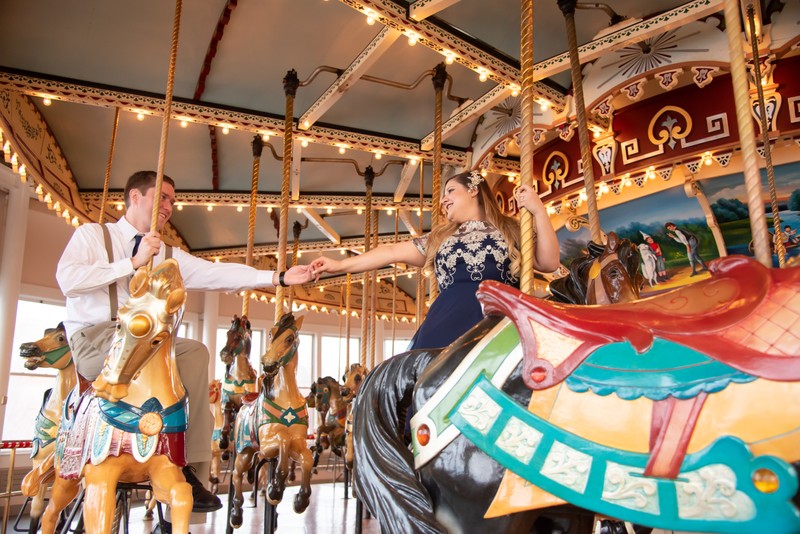 How many weddings do you photograph each month?
I photograph up to 3- 4 weddings each month. I love my job as a photographer, and my favorite part of being a photographer is capturing you and your loved ones. But weddings are long days, with few breaks, and to ensure that I am well-rested and excited to give you my all, I choose to photograph up to four weddings each month during the busier months of the year.
Do you have a second shooter?
Yes and No. My base package only includes one photographer. The upgraded packages include two photographers. My husband and I work together, so the second shooter is usually my husband. I am always the lead photographer and will be the person you will be dealing with for everything from initial consultation to delivery of the final product.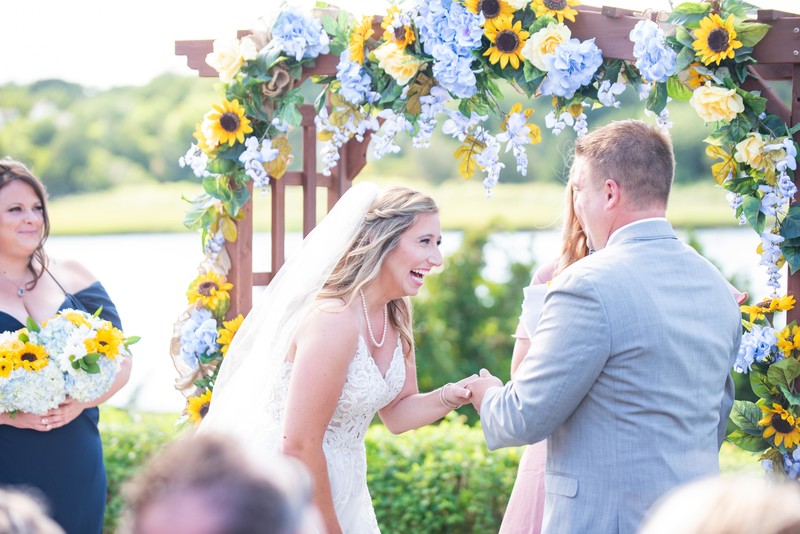 How do we book you for our wedding?
When you are ready to move forward, we'll write up a contract with the package you'd like to book that is processed electronically.
The deposit is usually 50% of your full package price.
As a small business, checks are preferable, but we also accept credit cards! Your wedding date will be fully secured when we receive your signed contract and deposit.